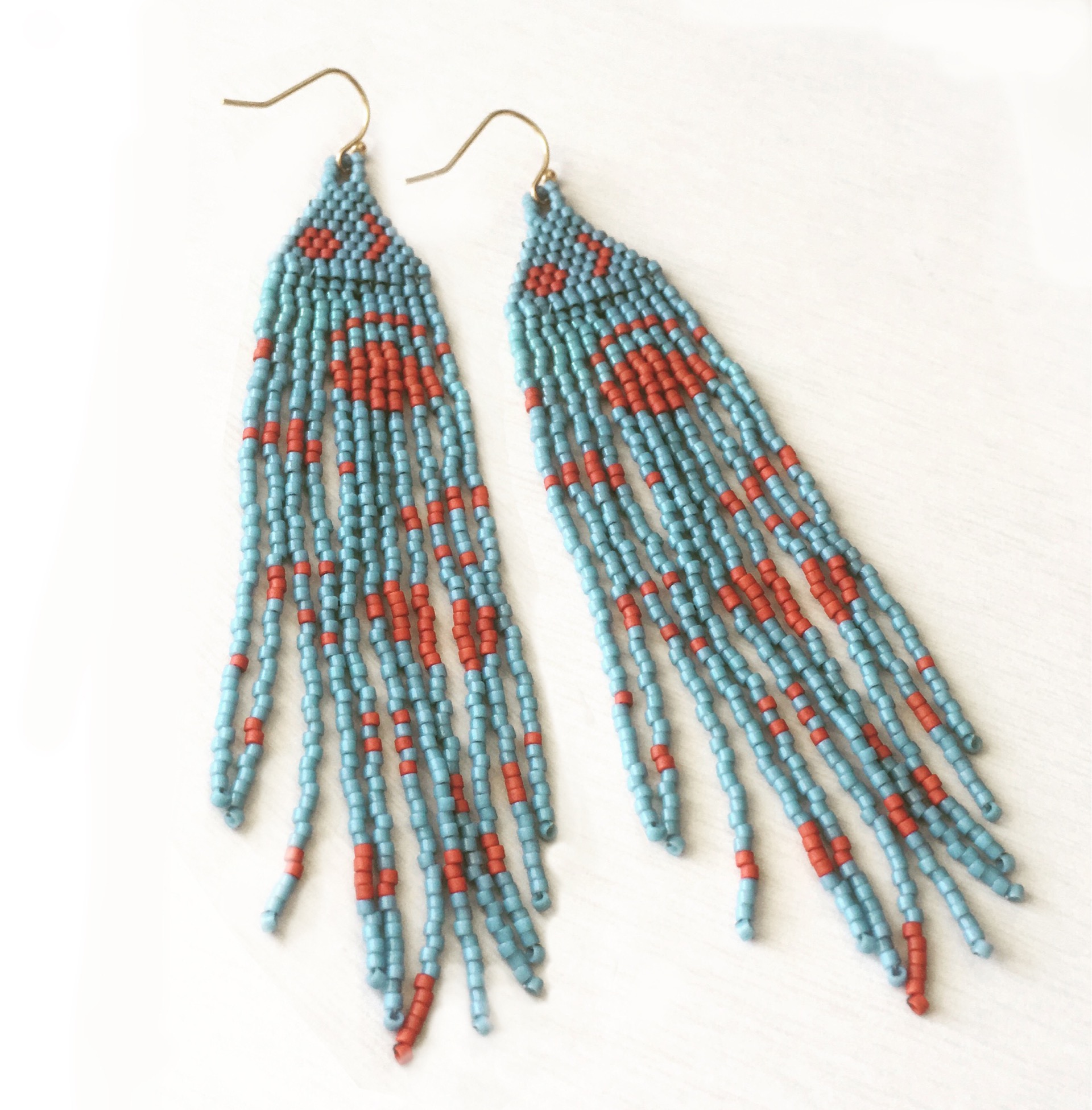 Frontier earring
Handwoven beaded earring made with indigo blue and brick red colored glass seed beads with a 14k gold plated earring fitting. Design is inspired by the faded colors of a favorite denim jacket and features a painterly pattern of lines and shapes. Measures 1/2 inch w x 3 1/8 inches long (1.5cm w x 8cm long)
Please note: Beaded earrings can take up to 3 weeks to ship, Please contact me if you have a rush order before purchasing. Due to the nature of handmade items and differences in individual beads - the earring you purchase will look like this design but may not match photo exactly.
Made in Brooklyn, NY
Handwoven beaded earring made with burnt siena and pale peach colored glass seed beads with 14k gold plated earring fitting. Measures 1/2 inch w x 3 1/8 inches long (1.5cm w x 8cm long)

Please allow 2-3 weeks to ship. Item is made to order and as beads vary, the item you receive will be in this design but may vary slightly.

About the brand: Jen Neal is a jewelry designer and weaver who works out of her home studio in Brooklyn, NY. As a city dweller, Jen is inspired by vintage textile patterns, the contrast between the organic shapes, striking colors and patterns found in nature - and the geometric shapes found in her daily life in New York City. With a background in weaving, Jen creates little wearable beaded tapestries that the owner can take out of the home and into their daily life. Each pair of her earrings takes between 6-14 hours to complete - stitching each individual bead several times to hold it in place for the design.